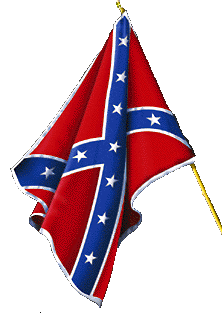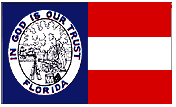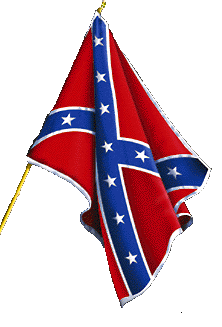 Pvt. William Riley Milton Camp 741
Sons of Confederate Veterans

Volume 10 Commander Terry Binkley Issue 8


Commander's Corner
Greetings Compatriots,
Summer is definitely upon us! Some are fortunate to have a home away from home, up in the mountains, where it is, sometimes, not always, cooler. As a former denizen of the mountains, (West Virginia), I can tell you that it gets pretty darn hot there, too!
Just to remind you, John Hance Osteen Camp 770, in Trenton, is having a family picnic on Saturday, August 20th. I don't have the exact location yet, but as soon as I get more information, I will make sure that everyone is informed. I believe it is to be held in Bell, Florida, a town a little north of Trenton. We will have our camp picnic in September, but have not yet picked the precise date. As most of you know, we had quite a bit of BBQ left over from the Jefferson Davis Birthday Picnic, in spite of the great turnout, so we decided to have a smaller picnic for the Camp 741 family and finish it off.
I have been in contact with Mrs. Rachael Smith, President of the Leesburg Chapter of the United Daughters of the Confederacy. They had requested that we join with them at Lone Oak Cemetery in Leesburg this coming April 26th for Confederate Memorial Day services. I assured her that we would be happy to assist in any way possible. We had planned on having the service at Leesburg next year anyway, so now it will be even bigger and better with the U. D. C. and maybe another S.C.V. camp or two! I am firmly committed to joint efforts with our brother S.C.V. camps and sisters of the U. D. C. It is incumbent upon us, as the direct descendents of the Confederacy, to preserve the glorious heritage bequeathed to us, and it only makes sense that we join forces and make a good showing to the general public in honoring our dead.
The Leesburg Chapter of the U. D. C. meets on the 3rd Wednesday of the month at 10AM at the Leesburg Public Library and they would like to have guest speakers scheduled for the year. If you are interested or know someone who is, call or email me and I will put you in touch with them.
Our next meeting is scheduled for Wednesday, September 7th, however, the new manager of the 5th Street Charhouse informed us at the last meeting that they were going to be doing some work out front and may have to close for a couple of weeks. Hopefully, it won't be around our meeting time, but just in case, I will make sure a week or so in advance and let you all know if anything changes. So, if you don't hear from me, then the meeting will be held as planned on the 7th. God bless you all and I'll see you soon!
Y.O.S.
Terry
If I ever disown, repudiate or apologise for the cause for which Lee fought and Jackson died, let the lightnings from Heaven rend me and the scorn of all good men and true women be my portion. Sun, moon and stars all fall on me when I cease to love the Confederacy. 'Tis the cause, not the fate of the cause, that is glorious"-- Major R. E. Wilson, C.S.A.

Chaplain's Chat
Our prayers are with Dun, Harriet and their families. Here is an article from 2nd Lt. Cmdr. Jim Binkley Sr.
"Blessings"
I hope everyone that reads this article has thought about how blessed they really are, or if they haven't given much thought to it, will take the time to praise our "Creator and Savior" for his grace and mercy, that are renewed each and every morning. Don't believe that?? Check it out in "The Bible". We have been blessed even with the very air we breath and with good health. Some more than others, but that is because some people take a little better care of their temples and God rewards them in His special way. Spouses, Children, Brothers and Sisters and all of our loved ones are special blessings to be thankful for. Think of each one as a valuable treasure and treat them accordingly, because you will not always have them with you and one day, all you'll have is only a memory of them to cherish. Spend a few moments each day of your busy lives to thank your Creator for everything He has given you and made possible one way or another. Trust me, you will not regret it and who knows what special blessing He just might send your way, for thinking of Him and talking to Him.
Yours in Christ,
2nd. Lt. Commander Jim Binkley
Assistant Chaplain
SCV  ---- Camp 741


Confederate Veteran
Confederate Heroes And Martyrs
B. L. Ridley, Murfreesboro, Tenn.
History tells us of martyrs and their sacrifices for principles. Among the notable in Reformation days were Ridley and Latimer, who perished in the flames in 1555. Their words, as devotees to their convictions, are our heritage. At the sight of the flames, Latimer exclaimed, "Be of good cheer, Master Ridley, and play the man; we shall this day light such a candle, by God's grace, in England, as I trust shall never be put out." Ridley replied, "Be of good heart, Brother Latimer, for God will either assuage the flames or else give us strength to endure them." It was just this kind of conviction, although of a political nature, that prompted the soldiers of the South.
Those to which I refer were private soldiers. Dewitt "Dee" Smith Jobe was a scout, and of the famous men commanded by "Coleman." Jobe lived near Mechanicsville, Rutherford County, Tennessee. He was only a boy of twenty years. Detailed from the Twentieth Tennessee and ordered into the lines of the Federals from Bragg's army, he had fallen to sleep in a thicket and someone gave notice of his hiding place and he fell into the hands of the enemy. They dubbed him "bushwhacker," but offered to spare his life if he would tell of his comrades and of their proposed meeting place. Jobe declined and they tortured him to death by putting out his eyes and cutting out his tongue. The leader who had him killed became a raving maniac in contemplating his bloody deed. He said that Jobe was the bravest man he ever saw. Some of his comrades of the Coleman Scouts who survived the war, after a fitting preamble, resolved, "That while we regret, with the sorrow of our inmost souls, D.S. Jobe's cruel fate, we can but recollect with pride how nobly he died—strangled, beaten and abused; yet he defied his persecutors to the end."
"Death makes no conquest of this conqueror,
For now he lives in fame though not in life."
The signatures to that paper are given to show their membership. H. B. Shaw, Captain; Wm. Roberts, Geo. D. Hughes, James T. Patterson, W. H. Portch, Sam Roberts, Alex. Greig, J. T. Brown, A.H. Douglas, T. M. Joplin, L.A. Owen, N.J. Vaughn, W. J. Moore, Richard Anderson, J. M. Shute.
There is a sequel to Jobe's tragic end that in sentiment and devotion is as beautiful as that of Damon and Pythias or of Jonathan and David. Jobe had a kinsman and brother scout, Dee Smith, a neighbor and friend. When he was told of Jobe's torture and persecution, he grew desperate and his mind became unhinged. He left the 45th Tennessee Regiment near Chattanooga, raised the black flag and declared that henceforth he would never take a prisoner. It is asserted that he slew not less than fifty of his enemies. At last they surrounded him near Nolensville, Tenn., and shot him. Afterward they brought him twenty miles from Nolensville to Murfreesboro. Although in excruciating pain when the doctors probed his wounds, he said that he would die before his enemies should see him flinch. Fortunately, he died before noon of the next day, at which time he was to be hanged.
John Bowman, a member of Col. Paul Anderson's Cavalry, was cut off in Hood's retreat and took shelter near Murfreesboro, his home. They caught him near Drennon, a town midway between Murfreesboro and Lebanon, and tied him to a tree. Instead of begging for his life, he defied and heaped epithets upon his captors until they, in frenzied rage, riddled him with bullets. I had an experience with Bowman in 1864 that showed his recklessness and want of fear. While Hood was environing Nashville and Forrest was dashing upon Murfreesboro, seventy-five "Yanks" had been in a block-house near Smyrna depot, guarding the railroad between Nashville and Murfreesboro. Things were getting so "squally" that they left for their fortress at Murfreesboro. Four Rebs had slipped through from Hood's army to see home-folks, John Bowman among them. They looked up the pike and saw it black with blue coats. The idea naturally was that they were so badly frightened, a shot or two would stampede them, and that we would get at least their wagons and teams. Knowing every pig path, they rushed through cedars and ensconced themselves in a thicket on Searcy's farm alongside of the old road. As the seventy-five marched along, each Reb on his horse drew his Navy and fired. Did they run? Well, "never in the wide world." I can hear that Yankee officer now cry, "Halt! Right wheel! Fire!"
They peeled the saplings, made shot holes through our clothes and saddles; it looked like demons had turned loose upon us, and it seemed that they would kill us in spite of fate. We got over the hill after a time; they did not pursue—nor did we. Bowman wanted to go back and attack again, but the rest of us demurred. We dubbed that battle "Hardup," for if there ever was a hard time getting out of a thicket, that was one. Did we get wagons? No; did not want them. Capture "Yanks?" No; we were glad enough to save scalps. It was John Bowman's recklessness that induced four of us to attack seventy-five! One of the young men, only fourteen at that time, (Dr. G. W. Crosthwaite, of Florence Tenn.,) and who received only this baptism of fire during the great war, often now speaks of the "battle of Hardup" as one which ought to be recorded.
Another example of filial affection is portrayed in the character of John Massey who was shot at Fayetteville, Tenn. He came into the Federal lines to visit his brother. They heard he was a bushwhacker and in attempting his arrest, got hold of his brother through mistake. Hearing of this, Massey went to Fayetteville, gave himself up, told the "Yanks" that they had the wrong man, that his brother was a non-combatant, of large family, and although he himself was not a bushwhacker, but a regular soldier, he was the man they wanted. The enemy released the brother and shot poor Massey in his stead. Oh, how beautiful a sentiment and what a tie of affection, of brotherly love! Fayetteville ought to mark the spot made sacred by his martyrdom.
The acts of these soldiers show the grit out of which the Southern soldier was made. Will not some man favored by fortune immortalize himself and do posterity a service by paying a knightly tribute to the Private's worth? "Some sweet day" won't there be a cenotaph erected, not only to commemorate Southern valor, but American bravery, as emphasized by soldiers of the South? Daughters of the Confederacy, won't you undertake it? If so it will be well done.
Here is another unsung hero. He escaped the perils of war miraculously, although shot many times—Tom Joplin, familiarly known in the army as "Jop." There was no more faithful scout in the service. He is living near Franklin now and in good health. It is a treat to hear him tell of his hair-breadth escapes and perilous missions with Sam Davis, Dee Jobe, Dee Smith and other associate scouts. He was often left for dead, but always turned up when the enemy contemplated a move. Joplin was shot the evening before Sam Davis was captured, near Bainbridge. He had left Davis only a short time; he also had important messages for General Bragg and although he was dangerously wounded, he pushed on, at the peril of his life, until they were delivered.
(From August 1896 CONFEDERATE VETERAN)
Editor's Notes:
1.)Dewitt S. Jobe and Sam Davis were both awarded the Confederate Medal of Honor for their ultimate sacrifice. Their medals are on display at the Sam Davis Home in Smyrna, Tenn.
2.) Dewitt Smith Jobe and Dewitt Smith were also cousins of Gen. Thomas Benton Smith who was a martyr of a different sort, spending 58 years fighting mental illness brought on by saber wounds to the head, savagely delivered by a Yankee officer, whose name is not worthy of remembrance, after Gen. Smith, unarmed, had surrendered after the Battle of Nashville. Gen. Smith, the "Boy General" of the immortal 20th TN Inf. passed away in 1923 and is buried near his comrades in Confederate Circle, Mt. Olivet Cemetery, Nashville, TN.


"Remembrance Book"
This month's ancestor is Lt. William Andrew Hoss, ancestor of Compatriot Robert H. Moody. William "Bud" Hoss was born Feb. 17, 1841 (1844?), the fourth of six children of Jacob Henry Hoss and Sarah Vance Mitchell. Though his parents were from Tennessee,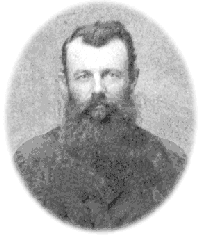 Bud was born in Cedar Bluff, Cherokee County, Alabama where his father, Jacob, worked as a carpenter and mother, Sarah, ran an inn. During the war, Jacob Hoss was a Major in the CSA and during part of 1863, while still a Captain, served as military Governor of Rome, Ga. for the Confederacy. On Aug. 16, 1861, William Andrew Hoss enlisted at Centre, Alabama, the county seat of Cherokee County. He enlisted as a Private in Co. H, "The Cherokees" of the 19th Alabama Infantry Regiment commanded by Colonel (later Lt. General) "Fightin' Joe" Wheeler. After over 5 months of training and getting ready for battle, the 19th was ordered to Corinth, Miss. to engage in the Great Battle of Shiloh, fought April 6th and 7th, 1862. Pvt. Hoss survived his baptism of fire and went on to fight in many more battles. The 19th participated in many conflicts from Murfreesboro to Atlanta, was with Hood in Tennessee, and fought at Bentonville, North Carolina. It lost fifty-four percent of the 650 engaged at Shiloh, and reported 151 killed and wounded at Murfreesboro and 192 at Chickamauga. In December, 1863, the regiment contained 347 men and 228 arms. It was badly cut up in the battles around Atlanta and many were captured at Franklin. Along the way Pvt. Hoss made it through the ranks to be promoted to 1st Lieutenant and transferred to Company I of the 19th regiment. On May 2, 1865 the regiment was disbanded at Union Point, Georgia. Only 76 men were present when it surrendered. Lt. Hoss was paroled at Salisbury, NC. Bud Hoss then returned to civilian life and began to raise a family. Bud was blessed with eleven children while having to endure the early passing of two wives of his three marriages. Lt. William Andrew Hoss made his final muster on April 18, 1922 and is buried in the 1st United Methodist Church Cemetery in Thomson, McDuffie County, Georgia. You WILL be remembered!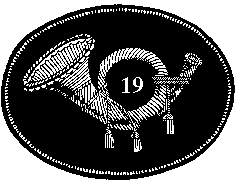 Our Camp
History/News/Notes
NEWS: Camp 1786 Maj. Gen John C Breckinridge, Oxford, Fla. is proud to announce that Compatriot Nelson Winbush will be their guest speaker on September 13th at 7pm. The meeting will be in the Oxford community building. All are invited, but RSVP Cmdr Skip Cornelius at 352-687-0959. Refreshments will be furnished. The community building is located one block East of US 301 and one block South of route 466.
Next Meeting: First WEDNESDAY, Sept. 7th (unless we go back to regular schedule), at the 5th Street Charhouse in Leesburg, FL.! If there is a change in the date of the meeting due to construction at the restaurant, you will receive a phone call and e-mail notification.
Located at 114 S. 5th St. between Magnolia and Main St. in downtown Leesburg. 6 P.M. Supper, 7 P.M. Call to Order. Everyone seems to like the new location! Plenty of parking at the bank across the street. Guests are always welcome!