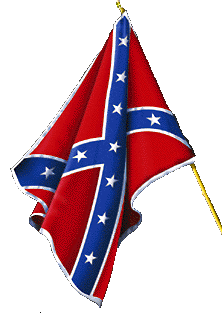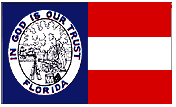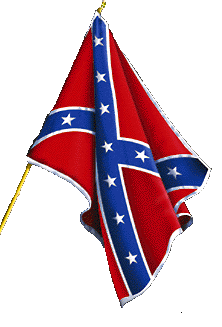 Pvt. William Riley Milton Camp 741
Sons of Confederate Veterans

Volume 10 Commander Terry Binkley Issue 12


Commander's Corner
Greetings Compatriots,
Another year is almost gone now and we are still alive and kickin'. It seems that as the years click off the Southern Heritage "movement" gets stronger and stronger. I think it is in response to the increasing hostility to our heritage. Many Southerners or Southrons, have the same mindset that I do, and that is, ask me and I might, tell me and I probably won't , try to force me, and I'll fight. As the grossly misnamed forces of "political correctness" try to force us to repudiate our Confederate heritage, we dig our heels in deeper and stand more defiant than ever. It is to our everlasting honor that we, as Sons of Confederate Veterans, have made no secret of our love and respect for our Confederate kinsmen, brave men who chose to fight tyranny rather than to submit to it. Fate was not kind to our Cause and only the Good Master knows why. Nevertheless, we continue to carry the banner of true freedom and will never cease to honor the memory of our noble ancestors!
We had our first meeting at our new location on Dec. 6th at O'Brian's Restaurant in Leesburg. I think we have found a good meeting place. Let me know what y'all think of it, good or bad. Hopefully, if everyone is satisfied, we can continue to meet there for the foreseeable future.
The Cracker Christmas Parade was a great success! Thanks to everyone who came out and participated. A special word of thanks to our brother camps that came long distances to support us, specifically, Deputy Division Commander Jim Davis, Compatriot Kim Cullars from Camp 102 in Orlando, Cmdr. and Mrs. Jay Cross from Camp 1360 in Deland, Cmdr. Larry Rowe and son, Clint, and several Compatriots from Camp 1709 in Geneva, and ALL who gave of their time and effort to make it a success. Let's not forget them when they need us! It is imperative that we work together and help one another whenever possible.
The next event coming up will be our 12th annual Lee-Jackson Banquet, to be held at the Leesburg Community Building at Venetian Gardens in LEEsburg (appropriately!). This is a maximum effort event, so please make plans now to come out and help put it together. We have the building from 3pm to 10pm, so we need to be there at 3pm on Saturday January 21st to get it decorated and ready for the 6pm start of festivities. The banquet will also serve as our January meeting, so the next meeting at O'Brian's will be Tuesday, February 7th 2006.
Have a Merry Christmas and may God richly bless you all!
Y.O.S.
Terry
If I ever disown, repudiate or apologise for the cause for which Lee fought and Jackson died, let the lightnings from Heaven rend me and the scorn of all good men and true women be my portion. Sun, moon and stars all fall on me when I cease to love the Confederacy. 'Tis the cause, not the fate of the cause, that is glorious"-- Major R. E. Wilson, C.S.A.

Chaplain's Chat
NOW, IT'S CHRISTMAS
One of the words that many modern Bible translations leave out is that little 3-letter word "now". It is found 1,356 times in the King James Version. And none so significant as the very first word in God's telling of the real Christmas story: "Now the birth of Jesus Christ was on this wise…" Matthew 1:18
Man's earliest feeble attempts to embellish an already sufficiently beautiful message that "God so loved the world that He gave His only begotten son…" came in the early days of the church age. A loveable parish priest, Nicholas was particularly fond of children and always had candy and treats for them.
In Holland it was said that St. Nicholas came back every Dec. 6, riding a white horse and putting candy in children's shoes. Dutch brought it to U.S. as "Sinter Klaus". (Americans found you can get more candy in stocking than in a shoe!)
Martin Luther added the tree to the Christmas tradition in the 1540's. Later the British introduced the holly to the Christmas scene. The spirits who inhabited the forest were able to hide in it. Being brought in out of the cold, they had good will towards those who so provided for them. But it was unlucky to bring it inside before December 24.
Gift giving at Christmas was brought over from Roman paganism in the 3rd and 4th centuries. But the giving of Christmas cards was not introduced until 1846.
The poem by Clement Moore in 1822 enhanced what some have called "the Santa myth" even more. It was not until then that we found out that Santa was just a tiny elf, small enough to navigate a chimney. And we learned the names of his reindeer. Credit Coca Cola's advertising campaign early in the 1900s with bringing Santa to the life-size one we know today.
Rudolph, the red-nosed reindeer wasn't added to the story until 1939 by the Montgomery Ward department store. His image only grew when Gene Autry re-introduced him with the now popular song in 1949.
Then came Frosty the Snowman in the 50's, later joined by Mrs. Frosty and made famous by Burl Ives, Jimmy Durante and others. Along about this time Amahl and the Night Visitors was added to the Christmas story. But not until the civil-rights movement of the 60's did one of the three Wise Men become black!
And now comes the Grinch! What will they add next in their attempt to embellish the simplicity of the really Good News?
I am going to enjoy all the cultural traditions of this season. I might even go disguised as Bubba Claus from the SOUTH pole and act like the kid that still lives in this old man's body.
But I do not want to forget that the message the angels proclaimed that night in Bethlehem is as up-to-date NOW as it was then. It is still a message of JOY and PEACE. And in the midst of a materialistic society let us not neglect the giving of thanks for that Son of God, born in a stable so many centuries ago.
He is still King of kings and Lord of lords!
Dun


Confederate Veteran
A Notable Colored Veteran
By C.M. Douglas, of Columbia, S.C., Press.
One of the best known freedmen in Columbia, S.C., is old William Rose, who has been messenger for the Governor's office under every Democratic administration since 1876. His history is worthy of a space in the VETERAN. He is now eighty years of age, but is still active and vigorous enough to be at his post of duty every day, and nothing delights him more than to take part in any Confederate demonstration.
William Rose was born in Charleston in 1813, and was a slave of the Barrett family of that city. He was brought to Columbia when only twelve years old, and was taught the trades of carpenter and tinner. In his younger days he went out to the Florida War as a drummer in Capt. Elmore's company, the Richland Volunteers, an organization which is still in existence, and which has made a proud record for itself in three wars. Subsequently, he went through the Mexican War as a servant for Capt. (afterwards Col.) Butler, of the famous Palmetto Regiment.
But the service in which he takes the greatest pride was that in the days of the Confederacy. He was the body servant of that distinguished Carolinian, Gen. Maxey Gregg, and as soon as he heard that his beloved master had fallen on the field at Fredricksburg, he rushed to his side as fast as a horse could take him, and remained with him until the end came. His description of the death of Gen. Gregg, of his reconciliation with Stonewall Jackson, and his heroic last message to the Governor of South Carolina, are pathetic in the extreme and are never related by the old man without emotion.
William saw Cleveland inaugurated, and was present at the unveiling of the soldier's monument at Richmond, and at the recent grand Confederate reunion at Birmingham. From the latter he returned laden with badges which he cherishes as souvenirs of the occasion.
For sixty years he has been identified with the Richland Volunteers, and they never parade without him. About two years ago he presented a gold medal to the company, which is now shot for as an annual prize. He never forgets Memorial Day, and no 10th of May has passed by since the close of the war without some tribute from him is placed on the Gregg monument at Elmwood. Recently he has been given a small pension by the United States for services in the Florida War.
Old "Uncle" William is of a class fast passing away. They will not have successors, but all the world may witness benefactors in Southern whites until the last of them crosses the "dark river"
(From the August, 1894 CONFEDERATE VETERAN)


Our Camp
History/News/Notes
NEWS: Camp 741 hosts their 12th Annual Lee-Jackson Ball on Jan. 21, 2006 at the Leesburg Community Bldg. near Venetian Gardens on Dixie Ave. in LEE'sburg, FL. Festivities begin at 6 p.m. Get your RSVP in early! Click the link below to print out your Invitation and Reservation Form.

Life Membership in the SCV at the National level had 3 tiers.
Age 12 to age 64 is $500
Age 65 to age 79 is $250
Age 80 up is $125.
It can be paid $100 down and the rest as you want to send it in. BUT you must continue to pay your annual dues until the full amount is paid.
Life Membership at Division Level is $150 paid all at once and cannot be paid until the National membership is paid up.
Next Meeting: First Tuesday of February, the 7th, O'Brian's Restaurant in Leesburg. Guests are always welcome!