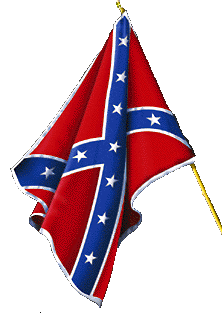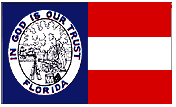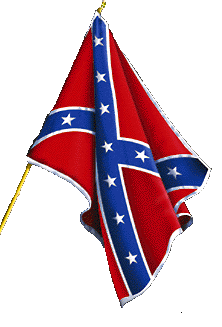 Pvt. William Riley Milton Camp 741
Sons of Confederate Veterans

Volume 10 Commander Harry D. Hurst Issue 1


Commander's Corner
Greetings Compatriots,
With the exception of my role at the Jan. 29th Lee-Jackson Ball, this will be my last submission as Camp 741's Commander.
I wish to thank each of you Compatriots, Ladies and Legionnaires for the support and encouragement given me during my four
years as your Commander.  It is and was my privilege to have served you.
During the festivities of our Lee-Jackson Ball, a new slate of Command officers will be sworn in.  I congratulate each of the new
officers and offer my support to them in the furthering of our Southern Cause.  Camp 741 will be in good hands while under the
leadership of Commander T. Binkley, 1st Lt. Cmdr. J. Binkley Jr. and 2nd Lt. Cmdr. J. Binkley, Sr.
Camp 741 was well represented at the recent Deland SCV camp's Lee-Jackson Banquet.  In attendance were: 
1st Lt. Cmdr. T. Binkley, Adjutant B. McClelland, Legionnaire Bob Grenier and Lady Alma along with myself and Lady Karen.
I was given the high honor, with the assistance of Deputy Div. Cmdr. J. Davis, of performing the swearing in of their officers.  
Camp 741's Legionnaire Bob Grenier was the last of two invited speakers to give presentations.  He delivered such an electrified
Southern View message, that he was given a standing ovation.  In addition, the first speaker rose to his feet and exclaimed that
he had given the second best speech of the evening--a tribute to one of our Legionnaires. 
Thank you, Bob...Congratulations are also in order on the recent marriage of Legionnaire Grenier to his lovely Lady Alma.  I 
know that each of you wish them a long, happy and blessed marriage.
Compatriot Paul Mott is at home, resting from his recent surgery.  It is a slow road to recovery, but with God's blessings, Paul
will come through with flying colors.  He informed me that he appreciated the card signed by the camp members and thanks each
of you.
Lady Karen and I intend to be at The Casino at 3pm on Sat the 29th.  In order to prepare the facility for our Lee-Jackson Ball.
I am requesting aid from the Ladies and Compatriots, that are able, to assist in this endeavor.  We need the place ready prior to
6pm in order to receive our many guests. 
Once again, I wish to express my gratitude to each of you for the support given during my tenure as Commander of Camp 741
and may GOD continue to bless all our efforts.
Sincerely and with respect,
Harry 
Meeting Location: Golden Corral, US 441/27 in Leesburg, FL.
Golden Corral is located on North US 441/27, north of the intersection of 441 and 27, on the right (if you're headed north) just before the traffic light at Picciola Rd.
Guests are always welcome!

Chaplain's Chat Rev. Dun Gordy
No Continuing City?
That day came when Mother and Daddy could no longer care for that beautiful house in Columbus, GA. It was a heart-rending day that I remember all too well. That structure of bricks and mortar, shingles and cement held more than kitchens and closets, bedrooms and bath. It held many precious memories for me.
Leaving it was hard for me. But my sorrow was nothing compared with the anguish that gripped my Daddy's very soul. He realized that when we drove out of that yard that he was leaving more than a house. He was leaving a big piece of himself. He and Mother had dreamed of it, designed and built that dwelling over 30 years previously.
And even more agonizing to Daddy was the fact that leaving this house was somewhat emblematic of leaving his very life. He was leaving the life of independent living he had known since he and Mother married almost 50 years before. He was leaving the lodging of a lifestyle. It was more than a clichéd "comfort zone", more than an edifice, a structure, a building. It was a sanctuary of security from the world of his business. It was a place of rest and refreshment from his labors. It was a home in every sense of the word.
We loaded the last of their possessions in my car but I was too blinded by tears to drive. Mother, Daddy and I just sat there in the yard and wept. And then I got my Bible and turned to the only passage that I could think of for comfort. I turned to Hebrews 13:14 and read "For here have we no continuing city, but we seek one to come."
And I read it out loud again: "For here have we no continuing city, but we seek one…." And I stopped there without finishing the verse. As well as my parents and I knew "that if our earthly house of this tabernacle were dissolved, we have a building of God, a house not made with hands, eternal in the heavens," we were still grieving over this earthly house that was no longer ours to live in.
So why were we sorrowful? Why the grief? I may be taking it out of context but the truth is there. Even though we have nothing continuing in this material world, the desire of every human soul is for some place of permanence, some place of enduring security. We DO still "seek one…" We need something secure in the midst of a fast paced, ever changing world.
Those of us who have Christ have that. The hymn writer declared it beautifully in words of great comfort and security:
"Rock of Ages, cleft for me,
Let me hide myself in Thee;"
And the wonderful thing is that this security is not a just a "pie in the sky" promise. It is the present comfort and assurance.
Dun


Confederate Veteran
A Confederate Menu
A subscriber has sent in this menu of Confederate days, the original of which was printed on wall paper just prior to the end of the siege of Vicksburg, July 4, 1863, and was picked up by Col. R. J. Redding during a sojourn in that city. It is interesting to note the straits to which the army commissariat was reduced as well as the humor which never failed under the most adverse conditions.
HOTEL de VICKSBURG, BILL OF FARE FOR JULY, 1863
Soup: Mule tail.
Roast: Mule sirloin; mule rump, stuffed with rice; saddle of mule a la armee.
Vegetables: Boiled rice; rice hard boiled; rice any way.
Entrees: Mule head, stuffed a la Reb; mule hoof, jerked a la Yankee; mule ears, fricasseed a la getch; mule side, stewed, new style, hide on; mule liver, hashed a la explosion.
Side Dishes: Mule salad; mule hoof, soused; mule brains a la omelette; mule kidneys, braised on ramrod; mule tripe on half (Parrott) shell; mule tongue, cold a la Bray.
Jellies: Mule foot, three to yard, mule bone a la trench.
Dessert: White oak acorns; beechnuts; blackberry leaf tea; genuine Confederate coffee.
Liquors: Mississippi water, vintage 1492, very superior, $3; limestone water, late importation, very fine, $3.75; spring water, Vicksburg bottled, $4.
Meals at few hours. Gentlemen to wait upon themselves.
Any inattention in service should be promptly reported at the office.
Jeff Davis & Co., Proprietors
Card.—The proprietors of the justly celebrated Hotel de Vicksburg, having enlarged and refitted the same, are now prepared to accommodate all who may favor them with a call. Parties arriving by the river or by Grant's inland route will find Grape, Cannister & Co.'s carriages at the landing or any depot on the line of intrenchments. Buck, Ball & Co. take charge of all baggage. No effort will be spared to make the visit of all as interesting as possible. --- Exchange.
"He is not dead whose glorious mind
Lifts time on high;
"To live in hearts we leave behind
Is not to die."
(From April, 1910 CONFEDERATE VETERAN)


"Remembrance Book"
In honor of our retiring Commander, Harry D. Hurst, we are revisiting 2nd Lt. Andrew Young Allen, his ancestor. Lt. Allen was born in Brunswick Co., Virginia in 1815. When he was a young man, he married Miss Rossanah Tyner, whose father was Capt. Jonathan Tyner, a veteran of the Seminole Indian Wars. It is not clear when or why Lt. Allen came to Florida, but he served as a 1st lieutenant in a company of Florida militia during the Seminole Indian Wars. In just a few years the aging veteran would find himself in harm's way once again with the invasion of the South by Federal forces. On May 20th 1864, at Lake City, Florida, at the age of 49, Andrew enlisted in Co. "G" 1st Florida Reserves, commanded by Colonel J. J. Daniels and Lt. Col. William D. Barnes. The reserves were the last line of defense for the Confederate States and they fought valiantly to defend their homes and families. The 1st Florida was no different and they acquitted themselves well at such battles as The Battle of Natural Bridge on March 5th 1865. Lt. Allen survived the war and raised a large family of six children. A true Florida pioneer and Confederate patriot, he now rests in peace with his family close to him at Orange Hill Cemetery in Williston, Florida.

Our Camp
History/News/Notes
NEWS: Remember, Feb. 1st is our next scheduled meeting!
The Lee-Jackson Ball is Jan. 29th, 2005! Get your reservation in as soon as possible! Seats are limited.
The Eustis George Washington Parade starts at 10:00 a.m. Feb. 26, 2005. Come help out and show support for your camp and your heritage!
Camp 741's Webpage is now archived and available on CD! The entire webpage for the years 2003 and 2004 are available including extra pictures not published on the web. This CD runs just like it was on the the internet without internet access. Get yours today! $5.00 for one, both for $7.00. Ask Terry or Jim.
DUES WERE DUE AUGUST 1st for 2004! $49 is a small price to pay to support the fight for our cause. Be sure to get yours in as soon as possible. After Nov. 1st it is $54. Life memberships are $500 for members 64 years and younger (5 payments of $100 paid off in 6 months), and, $250 for those members 65 and older.
Next Meeting: Tuesday, Feb. 1st, 2005, Golden Corral in Leesburg 6 P.M. Supper, 7 P.M. Call to Order. If attending the meeting, be sure to tell the cashier you are with the SCV. The price is $10.00, which includes the tip.