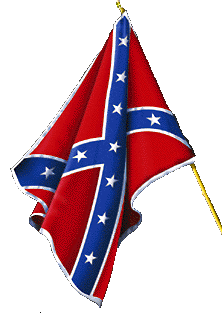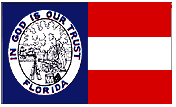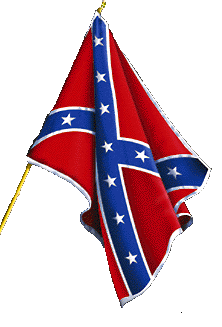 Pvt. William Riley Milton Camp 741
Sons of Confederate Veterans

Volume 10 Commander Terry Binkley Issue 5


Commander's Corner
Greetings Compatriots,
A new day has dawned for the Sons of Confederate Veterans! The membership-at-large, has spoken with virtual unanimity at the special convention held in Concord, N.C. on April 23rd, 2005. By a vote of 1615 for, and 74 against, with 11 abstentions, all but the past 3 CiC's, are removed from the general executive council. By a vote of 1565 for, and 125 against, with 11 abstentions, the commander of the Military Order of Stars and Bars (MOSB), is removed from the GEC as an ex-officio member. Lt. CiC Anthony Hodges was removed from office, as was Trans-Mississippi commander, "Beau" Cantrell, as well as Army of Tennessee commander, Tarry Beasley. Commander Beasley's removal was a surprise, as he was more middle-of-the-road than the "coup plotters". 8th Brigade Commander Hurst and I met Commander Beasley at the recent AOT seminar in Birmingham, Alabama. He seemed to be quite affable and very dedicated to the Cause.
The main thing that has been accomplished by all this is that the membership will retain control of the organization and its elected leaders will be answerable to the membership. The situation was similar to the war, in that the "coup plotters" wanted to wrest control from the duly elected CiC and tell the members how they thought things should be run, instead of having a representative government by and for the members, where the MEMBERS, you and I, have a say in how things are run.
I was somewhat disappointed at the lack of participation in our Confederate Memorial Day service on April 23rd. We had a grand total of eleven participants. I would like to thank the following people for their participation: Mrs. Karen Hurst, (beautiful wreath, Karen!), Mrs. Sharon Hurst, (thanks for all your help!), Mrs. Shannon Rodriguez, (thank you for reading the poem, "The Southern Dead"), Miss Savannah Rodriguez, Mrs. Hope Binkley, (thanks for all your help!), Cole Binkley (thanks for being the "soundman"), Compatriot Lewis Fussell, (thanks for all your help!), a special thanks to Commander Billy Moorehead who drove all the way down from Ocala to assist us by playing "Taps" on his bugle, a special thanks also to 1st Lt. Commander Jim Binkley Jr., Jim is the "idea man" that really gets things done right. Special thanks also to 2nd Lt. Commander and Assistant Chaplain, Jim Binkley Sr. Dad took care of the prayers and also read the Proclamation of Confederate History Month issued by the City of Tavares. Thanks to Mayor Ted Wicks! Last but not least, a special thanks to Mr. Burney Vaughn of Tavares and his church, St. John's Free Methodist Church of Tavares for allowing us to use 30 of their chairs for our service. Thank you Burney! A finer Christian gentleman you will not find. Despite the lack of numbers, there was no lack of sentiment at the service and it was carried out in obedience to our duty as Sons of Confederate Veterans and the Charge given us by Gen. S.D. Lee. Plan now to be there next year.
Your Obedient Servant (Y.O.S.)
Terry
"If I ever disown, repudiate or apologise for the cause for which Lee fought and Jackson died, let the lightenings from Heaven rend me and the scorn of all good men and true women be my portion. Sun, moon and stars all fall on me when I cease to love the Confederacy. 'Tis the cause, not the fate of the cause, that is glorious"-- Major R. E. Wilson, C.S.A.

A Message From 8th Brigade Commander Hurst
Greetings Compatriots, Legionnaires and Ladies,
     We are the most blessed of all those that inhabit this nation because we have inherited an honorable heritage and history; one to 
be proud of and defended. We are members of an organization, unlike so many that are just social, where you just eat, meet and 
retreat. The Sons of Confederate Veterans is the greatest organization of brothers that I have had the honor and pleasure to be a 
part of. It represents, promotes and defends the heritage passed on by our Christian Southern forebears. It was purchased by their 
extreme hardships, sacrifice, endurance, faith and too often, their blood and lives.
     I wish to address the issues of Duty, Honor, and Devotion, to a CAUSE, and the diseases of apathy and indifference. Our 
CAUSE is a constant target for the main stream media, the public educational system, uneducated liberal groups, and, too often, 
ignorant, liberal, southerners. Recently, the SCV was attacked (Pearl Harbor style), not from outside, but from within, by members 
representing the highest level of National leadership. In order to prevent this type of attack from happening again, an Emergency 
National Convention was called for. The purpose was to make amendments to our SCV constitution.  On Saturday, April 23, 2005, 
representatives of 379 SCV camps assembled in Concord, N.C. to "Get it Done" and "Get it Done" is what we did.  Two 
amendments were overwhelmingly passed; Amendment 1 eliminated all but the most recent 3 Past Commanders-in-Chief from 
serving on the General Executive Council--passed by 96% votes: Amendment 2 eliminated the Commander of the MOS&B from a 
position on the SCV General Executive Council, this passed by 93%. The position held by the MOS&B had no vote; however he 
had the possibility of being counted as making a quorum. These actions assure that the control of our National Board is in the 
hands of the duly elected and sworn officers and not those of non-elected elitists who had a life appointment. The excitement and 
enthusiasm of those present was high and the results are well worth the effort, expense and time given by those that made the 1100 
mile trip from Central Florida. Now the SCV is OURS, the common hardworking Compatriot.
     However, this excitement was dampened upon returning home, when I learned of the POOR turnout at many of the Confederate
Memorial Day services -- our most sacred of duties as Compatriots of the SCV!  Remember the "Charge by Gen. S.D. Lee"-- It 
states rather plainly, "It is your DUTY…".
I realize that there are many priorities in this life. There is our duty to GOD, Family and Country, etc.  When you became a brother 
Compatriot, an oath was taken to defend and promote the Southern CAUSE, and to support the various levels and activities of 
your SCV camp. How many of you have taken a solemn oath of honor to a re-enactment group, or to go fishing, or riding, or ball 
games, etc.? Once an oath is taken, it is our duty to honor our word. Unless there is a situation whereby an obligation to GOD, 
Family or Country, which is higher priority, I can not think of a situation whereby there should be a conflict with our duty to fulfill 
the "Charge".
     

Lately, it appears that apathy and indifference -devastating diseases-have infected much of our activities, including camp 
meetings. This, I truly can not understand. Our forebears really paid the price through their trials and tribulations. They did not give 
up. Can you imagine how this country would be today, if our forefathers, with their strife and heavy hearts, had just caved in and 
given up?  NO! Never! These honorable, brave and GOD-fearing men and women rebuilt from ashes and gave us this great 
heritage.  It does take a "DIXIE" loving Compatriot, having a burning desire to keep our history and culture alive. I have found that
in an average SCV camp, that less then 1/3 of the Compatriots actively support the organization.
     The camp officers and leaders are just that; they were elected by you to lead, but not to carry the entire load on their shoulders. 
They need the support of every Compatriot, Legionnaire and Lady. Get active, if you are not, speak with your leaders, and inquire 
as to what you may contribute. I know that there is a task for everyone, and believe me, it will increase one's feeling of worth. 
Please think for a moment about the amount of time, effort, expenses, materials, etc., expended by your officers for activities;  and 
then turn inward, look into your soul, and realize how disappointing it is when only a few devoted ladies and gentlemen attend.
     

If support is not forthcoming, our SCV camps and the whole organization will dissolve; our Heritage, History and Southern 
Culture will become a thing of the past. Our enemies and other detractors, of which there are many, will have won and it will be 
WE, that gave them their victory.  Do you wish to be counted in the numbers of those that prevail in growing our Southern History,
 

or one that helped to defeat it?
Gentlemen and Ladies, I ask for God's mercy and his blessings on our efforts.
Respectfully,
Harry Hurst, 8th Brigade Cmdr
SCV, Florida Division

Chaplain's Chat Rev. Dun Gordy
Will Return Soon! Our prayers are with Dun, Harriet and their families. Here is an article from 2nd Lt. Cmdr. Jim Binkley Sr.
THOUGHT FOR THE DAY!!!!
I've been thinking about our beloved Chaplain Dun Gordy and I've missed seeing him at our meetings and also reading his great articles in the Newsletter, so I've decided to lift him up to the members of our Camp 741. For those of you who might not know, Dun has been spending most all of his time taking care of his ailing wife up in the Panama City area and although he's been out of our sight, he's not been out of our minds. I'm sure that I speak for each and every member of our Camp when I say that we wish the very best for Dun and his family and are praying for God's will to prevail in his behalf.
Speaking of the "Thought Of The Day"!!!!!!!!!!!!!!
I wonder how many of us start out each day with the most important thought of our lives and that is a thought of our Lord JESUS!!!
We all get so busy each day with trying to make a living and to take care of all the little things that cross our minds, that we very often jump right into the day without giving even one little thought to him!!! We really need to try harder to remember to give him praise and glory each day of our lives for what He has done for us and for the unlimited love that He gives to us at all times. He loves us so very much and it really pleases him when we take just a little time to think of him and to give him thanks for his grace and mercy that is renewed each morning!!!!

Hope everyone has a great day after reading this,
Assistant Chaplain
2nd Lt. Cmdr. Jim Binkley, Sr.


Confederate Veteran
Gen. Forrest Among Civilians
By Maj. Charles W. Anderson
Maj. Charles W. Anderson, who was Gen. Forrest's Chief of Staff, illustrates his nobility of character among noncombatants:
Every living soldier of Forrest's West Tennessee Cavalry remembers the Sixth Tennessee Federal regiment, commanded by Col. F.H., of Purdy, McNairy County, Tennessee, a regiment of cavalry unknown to fame by any gallant deeds or meritorious conduct on the battlefield, and one which the war records of the rebellion alone have preserved from merited oblivion.
It may be truthfully said of this regiment that it did more plundering, burning, robbing and running and less fighting, than any regiment in the Federal army, Fifth Tennessee Federal Cavalry only excepted.
On one of Forrest's campaigns, from Mississippi into West Tennessee, and soon after leaving Corinth, he learned that H. and his regiment had evacuated Purdy, and that before leaving they had laid in ashes the homes of absent Confederate soldiers, also those of a number of citizens who were known to be in sympathy with the South.
Wilson's Sixteenth Regiment, of our command, and Newsom's, also, were composed of men from McNairy and adjoining counties, and Forrest knew that unless timely steps were taken to prevent it, there would be trouble when he reached Purdy.
When within a few miles of that place he directed me to take a sergeant and five men from his escort, dash into Purdy, and place a guard around the residence of Col. H.
On entering the town, blackened walls, lone chimneys, and charred remains of buildings gave abundant evidence of H's, cowardly vandalism. Learning from a citizen that his residence was in the suburbs, and directly on our line of march to Jackson, we were soon at its front. Dismounting and entering the portico of his dwelling, I tapped lightly on the door with the hilt of my saber. In a moment or so it was opened by a lady, when I asked, " Is this Mrs. Col. H.?" She tremblingly answered, "Yes, sir."
I noticed her agitation, also that on opening the door her countenance quickly changed, manifesting on the instant both surprise and alarm.
Hastening to relieve her apprehensions, I said, "We are not here to harm you, but have been sent for your protection. Although Gen. Forrest has not reached Purdy, he is aware of the ruin and devastation caused by your husband's regiment, and has sent me in advance of his troops to place a guard around your house. This guard is from his own escort, and will remain with you until all of our command has passed, and I assure you that neither your family nor anything about your premises will be disturbed or molested."
Giving the officer of the guard instructions, I turned to her, and was in the act of raising my cap before mounting my horse, when, brushing away tears she could no longer repress, she said, "Please, sir, say to Gen. Forrest, for me, that this (referring to the guard) is more than I had any right to expect of him, and that I thank him from my heart for this unexpected kindness. I shall gratefully remember it and shall always believe him to be as generous as he is brave."
Returning to the town, I rejoined the General as he was entering the public square, where he halted and was soon surrounded by citizens of the place, among them the venerable father of Col. D.M. Wisdom, of our command, who said. "You see, General, the marks of Col. H's last visit to our town, and you are also aware that a large number of our citizens are Union people, and they are greatly alarmed for fear of retaliation on the part of your command."
Forrest's reply was characteristic and stripped of his habitual way of emphasizing matters: "I do not blame my men for being exasperated, and especially those whose homes have been laid in ashes, for desiring to revenge such cowardly wrongs, but I have placed a guard around the home of H., and others need feel no uneasiness. Orders have been issued to my command that no Union citizen of this town must be insulted, much less harmed, and this order was accompanied by my personal request that it be obeyed to the letter, and I am sure that no soldier of my command will disobey the one or disregard the other. Of one thing, however, the Union friends of H. and his cowardly regiment of Tennessee renegades may rely upon. If we ever are so fortunate as to find them just once in my front, I will wipe them off the face of the earth. They are a disgrace to the Federal army, to the State, and to humanity."
Ever after this, whenever it was known that Forrest was on the move, that command stood not on the order of its going. They well knew that whenever they confronted Forrest, there would be a long account to settle. Concluding, Maj. Anderson states: During my service as a staff-officer of Gen. Forrest from October '62, to the surrender, he fought every cavalry commander and much of the infantry of the Army of the Cumberland, also that of Mississippi--- Generals Kilpatrick, Stanley, Mitchell, Wilder, McCook, and Minty, of the former, and Grierson, Hatch, Mower, Warren, and Winslow, of the latter, yet for none of these commanders do we cherish the slightest feeling of either disrespect or resentment. I bear cheerful testimony now to the dash, the gallantry and soldierly bearing of these officers, and regret that for the credit of the State of Tennessee, the names of H. and S. cannot be added to the list. Truth forbids it, for we never met them where they should have been--- at the front.
Before the war they were men of prominence, both of them lawyers of recognized ability. When our army was forced out of Tennessee they had regiments of cavalry ostensibly to fight for the Union, yet the history and the "Records of the War of the Rebellion" fail to show their participation in a single battle of any note, nor in all the reports of Federal army commanders have I been able, so far, to find one word of commendation of either of them.
Retribution, as marked as it is just, always follows the cowardly and vindictive use or abuse of power. Shirking both danger and duty on the field, they hounded, plundered, arrested, abused and insulted a helpless and defenseless people, and as a consequence, both have long since sunk into obscurity, despised and execrated by thousands who suffered from their cruel deeds, unrelieved by a single brave or noble act on the battlefield or off of it.
(from April, 1895 CONFEDERATE VETERAN)


"Remembrance Book"
This month's ancestor is Private Henry Lucius Mills, the Great Grandfather of Compatriot Bill Mills. Henry Lucius Mills was from Troy, in Pike County, Alabama. His parents William and Elander had moved to Pike County from North Carolina. Henry grew to manhood likely never venturing very far from his home. He met Miss Martha Ann Lee as the storm of change was on the horizon. They were married in White County, Alabama on Feb. 14th, 1861. The storm arrived for Henry when he decided he must leave his new family and join the fight for his homeland.
He enlisted as a Private in Capt. James P. Nall's Company A of the 39th Alabama Infantry Regiment about the 13th of March, 1862. The 39th was newly formed at Opelika, Alabama with its members being drawn from Pike, Barbour, Henry, Walker and Russell counties. Pvt. Mills was immediately sent north with the regiment and assigned to General Gardner's Brigade to fight in the Kentucky Campaign where they saw little action. The regiment was later under the command of Generals Deas, G.D. Johnston, and Brantley. The 39th Regiment was prominent in the arduous campaigns of the Army of Tennessee from Murfreesboro to Atlanta, moved with General Hood into Tennessee, and fought its last battle at Bentonville. Henry's unit reported 95 casualties at Murfreesboro and lost thirty-one percent of the 310 engaged at Chickamauga. During December, 1863, the regiment totaled 337 men and 219 arms. By the time of surrender, April 26th, 1865, less than 90 officers and men remained.
Private Henry Lucius Mills returned home to his young bride to try to pick up where life had spun to a halt 3 years earlier. Times were hard after the war and by the early 1870's Henry was looking toward the growing territory of Florida where tales of warm weather, land and opportunities abound. Henry and Martha settled near Pinemount and Live Oak in Suwannee County, Florida in 1875 and lived there many years raising their family.
Former Private Henry Lucius Mills of Company A of the 39th Alabama Infantry Regiment passed his final muster on December 24, 1901 at his home near Pinemount in Suwannee County, Florida leaving behind his wife Martha and many descendants.

Our Camp
History/News/Notes
NEWS: President Jefferson Davis Birthday Picnic at the Binkley Hacienda, June 18th, 2005
Next Meeting: First WEDNESDAY, June 1st, at the 5th Street Charhouse in Leesburg, FL.! Due to the summer schedule of the 5th Street Charhouse we will meet on the 1st Wed. through the summer.
Located at 114 S. 5th St. between Magnolia and Main St. in downtown Leesburg. 6 P.M. Supper, 7 P.M. Call to Order. Everyone seemed to like the new location! Plenty of parking at the bank across the street. Guests are always welcome!
Camp 741's Webpage is now archived and available on CD! The entire webpage for the years 2003 and 2004 are available including extra pictures not published on the web. This CD runs just like it was on the the internet without internet access. Get yours today! $5.00 for one, both for $7.00. Ask Terry or Jim.
A Poem by Cole Binkley:
The Cause
In the years of 1861 to 1865
Confederate soldiers tried to survive.
Day and night they fought,
For freedom is what they sought.
As the soldiers battled and died,
Their wives, for loved ones lost, cried.
As their families felt pain,
Don't let their deaths go in vain,
Don't let The Cause be forgot.