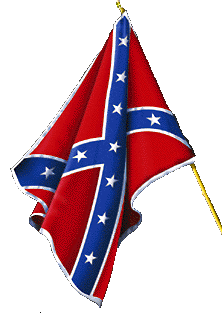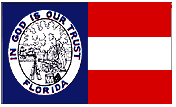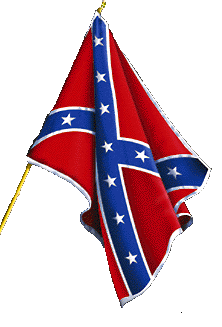 Pvt. William Riley Milton Camp 741
Sons of Confederate Veterans

Volume 11 Commander Terry Binkley Issue 1


Commander's Corner
Greetings Compatriots,
Happy New Year to you all! 2006 has descended upon us quickly. I guess the older you get the faster it goes, or so it would seem. January is a busy month and especially in Confederate circles, as it is the natal month of our two most beloved generals, Lee and Jackson. We celebrated their birthdays on January 21st, (Gen. Jackson's actual birth date), with Camp 741's 12th annual Lee-Jackson Ball at the LEE'sburg Community Center on DIXIE Ave. It was a great evening of celebration with music, dancing, food, and fellowship. We were treated to a presentation by our special guest, Army of Tennessee Commander, Jack Bridwell. Cmdr. Bridwell talked about the sterling characters of both Gen. Lee and Gen. Jackson and about how we, as descendants of Confederate soldiers, MUST pass along the history and heritage to the younger generations. Although I was thrilled to have Cmdr. Bridwell address the gathering, the highlight of the evening for me was the swearing in of our newest member, Compatriot Larry Sweat. That means another block in the wall of defense of our heritage. It means that another man of our Confederate family has stepped forward into the breech. It means STRENGTH, my friends. Without new members we would stagnate, at best, and die out at worst. Each time another compatriot is added to the roster, we gain not only strength in numbers, but strength in spirit. We need both to successfully defend against those who would like to see us disappear. So, welcome Larry, we're proud to have you! Be sure and shake Larry's hand when you see him and let him know that he is among true friends. I would like to say a very special thank-you to everyone who made the Lee-Jackson Ball a success. I am so very fortunate to be a part of the 741 "family". Mr. and Mrs. Mott came in and helped decorate even though they had a prior commitment and could not stay. Adj. Bill McClelland worked his tail off climbing up and down the ladder to hang the flags all around the room, not to mention all the planning, printing and logistical work he did beforehand. Lt. Cmdr. Jim Binkley Jr. designed this year's programs and invitations. 8th Brigade Cmdr. Harry and Karen Hurst provided much of the decorations and helped decorate and also provided some of the gifts for visiting guests. Then they all helped in the clean up afterwards. It was a great team effort by these and others who gave of themselves to make this Lee-Jackson Ball a success. Also, thanks to all the compatriots from brother camps that attended and helped to make it a great event. We were honored to have Deputy Florida Division Commander Jim Davis and wife, Judy, who is the Dist. 3 Director of the Fl. Division, United Daughters of the Confederacy, Fl. Div. Adjutant John Adams and wife, Kathy, 8th Brigade Commander Harry Hurst and wife, Karen, 4th Brigade and A. Livingston Camp 746 Commander A. L.. Miller and wife, Marilyn, John Hance Osteen Camp 770 Commander Clement Lindsey and wife, Barbara and family and 1st Lt. Daniel Sloan Camp 1709 Commander Larry Rowe and wife, JoEllen and son, Clint. Florida Division Commander Doug Dawson even made a telephone call to us from the Lee-Jackson festivities of the Jacksonville camp to broadcast simultaneous greetings and his announcement to run for Division Commander again!
That was the good news, now the not-so-good-news. We are homeless again. O'Brian's has apparently folded up, so we will have to find another meeting place AGAIN. Hopefully, by the time you read this we will have made arrangements for at least the February meeting. I am disappointed that O'Brian's didn't pan out; I thought it had the potential to be a permanent meeting place. This is something that I would like every Compatriot of Camp 741 to do, and that is to scout for a place that we can have our monthly meetings. Preferably, it will be someplace where we can eat affordably and have some semblance of privacy. I have had a couple of suggestions already and we are looking into them. I would like to have a couple of options by the next meeting (Feb. 7th), in order to bring them before the camp for consideration. This will not deter us in any way, we've had to deal with this before and we can do it again.
Our next activity (besides looking for a meeting place), is the 104th Annual Washington's Birthday Parade in Eustis on February 25th. This is a huge event and a huge opportunity for publicity for us. We are always cheered on by the throngs of people who attend this parade. So plan now to be there and be a part of it, and experience what our ancestors did as they marched off to meet the invaders!
One last thing, I want to thank everyone for once again placing your trust and confidence in me by electing me commander again. I will be the first to tell you that I am rough as a cob with no expertise whatsoever in the area of neither finesse, nor Robert's Rules of Order, nor the Marquis of Queensbury Rules or what-have-you. I can only say that I will try to fulfill my duty to the best of my ability and that you can rest assured that my only aim is to carry out the charge of Gen. S.D. Lee.
God bless you all,
Y.O.S.
Terry
" If I ever disown, repudiate or apologise for the cause for which Lee fought and Jackson died, let the lightenings from Heaven rend me and the scorn of all good men and true women be my portion. Sun, moon and stars all fall on me when I cease to love the Confederacy. 'Tis the cause, not the fate of the cause, that is glorious"-- Major R. E. Wilson, C.S.A.

Chaplain's Chat
Whose Side Are You On?
Uncle Carl was particularly appreciative of the Pastor's Sunday Sermon. "It was such a good message, Pastor. It was great to hear you this morning", he said as they left church. The Reverend was a bit puzzled, not thinking he'd done quite that good. In his mind it was no more different than others he had been preaching.
When Carl continued with his profuse praise, the Pastor finally had to ask "What made it so good?"
"Well, it was just good to hear you again" Uncle Carl beamed.
"You have been here every Lord's Day, sitting in your usual pew with your lovely wife" the Pastor chuckled. "You always look like you are paying attention. Certainly better than some of the sleepy brethren" he added with a wink.
"Yes, but this Sunday I could hear what you said. My hearing aids had to be sent back to Bangladesh or Bangkok or somewhere and it took a month to repair them. I finally got them back this week."
"You mean that you have been coming to church for a whole month and couldn't hear a word of the sermon? Why would you even bother to come?" The Pastor was obviously impressed.
"I wanted to make sure the Devil and everybody else knows whose side I am on!"
That's one of the reasons I have a bumper sticker on each of my vehicles that declares that I am a "PROUD DESCENDENT OF A CONFEDERATE VETERAN". In this day of so-called political correctness, I want it known that I am far more interested in being historically accurate than politically correct, as some bumper stickers declare.
My pastor told me last week that he had met someone who knew me. He said we had met at an SCV function somewhere. Dr. Weaver assured him that "every time Dun has preached in my pulpit, he's had that SCV membership pin in his lapel."
I have a feeling that one reason our nation and certainly our beloved South has slipped into the watered down, wishy-washiness of this disgusting political climate is that not enough of us, descendants of the Confederacy, speak up. And, for the same reason, many churches and previously great denominations have slipped into theological liberalism is that Bible believing Christians haven't taken the initiative to stand up and speak up for the truth. The least we can do is identify ourselves.
Like Uncle Carl, lets let the Devil and everyone else know whose side we are on!
Dun


Confederate Veteran
Portraits of General Lee
One of the latest biographers of General Lee makes a comparison of his pictures in early and late life, in which he says: "From the study of photographs I get a more charming impression of his later years than of his earlier. The face and figure of the captain are eminently noble, high-bred, dignified; but with the dignity there is just a suggestion of haughtiness, of remoteness. But in the bearded photographs of later years all traces of such remoteness have vanished. The dignity is more marked than ever, but all sweet. The ample, lordly carriage, the broad brow, the deep significant, intelligent eyes convey nothing but the largest tenderness, the profoundest human sympathy, the most perfect love." We can concur in this impression of General Lee in his maturity, but who that has read of his gentle youth and thoughtful manhood can associate with him any idea of haughtiness or other quality that would in the least repel? True, there was about him that remoteness which made him seem almost as a man set apart by God for some high and lofty purpose, yet it but ennobles the countenance in giving the impression as of one who had to tread the way of life alone.
General Lee's son, Capt. R. E.. Lee Jr., in referring to a certain portrait considered a good likeness, said: "To me the expression of strength peculiar to his face is wanting, and the mouth fails to portray that sweetness of disposition so characteristic of his countenance. My father never could bear to have his picture taken, and there are no likenesses of him that really give his sweet expression."
The picture of General Lee with which we are most familiar is the gray bearded man with the dignified yet kindly mien which gives the impression of strength of character above all things. But there is an appeal about all his pictured representations. One can imagine his mother's joy in his physical perfect-ness as well as in that spiritual tenderness which made him both a son and daughter to her.
It is said that General Lee was the embodiment of manly beauty, of "a noble and commanding presence and an admirable, graceful, and athletic figure." At the time he became superintendent at West Point, he was pictured as tall and erect, with wavy black hair, hazel-brown eyes, and "a countenance which beamed with gentleness and intelligence." General Hunt described him as "fine-looking a man as one would wish to see, of perfect figure, and strikingly handsome." Another writes of the impression made at the time of the war, when more years had passed over him: "His form had fullness without any appearance of superfluous flesh, as erect as that of a cadet. No representation of General Lee properly conveys the light and softness of his eye, the tenderness and intelligence of his mouth, or the indescribable refinement of his face." And Alexander H. Stephens, when he saw Robert E. Lee for the first time and pressed upon him the question of Virginia's joining the Confederacy; felt that he was worthy to make a great decision in a great cause. "As he stood there," said Mr. Stephens, "fresh and ruddy as a David from the sheepfold, in the prime of manly beauty, and the embodiment of a line of heroic and patriotic fathers and worthy mothers- it was thus I first saw Robert E. Lee. I had before me the most manly and entire gentleman I ever saw."
Thus in the prime of his strength and manly excellence he entered the war of secession, and by the record of his pictures we trace the progress of age, not of years, but that which comes from the weight of responsibility, from the burden of sorrow, and from the crushing realization of failure. Yet through it all the countenance never loses that serenity, that sweetness of noble dignity which made him kingly among men.
(From February 1917 CONFEDERATE VETERAN)

"Remembrance Book"
Judge James Berry Milam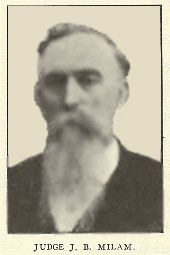 This month we honor Judge James B. Milam, another Confederate Veteran of Lake County and ancestor of Compatriot Steve Milam from Capt. Jonathan C. Stewart, Camp 1825 in Apopka, Fla.
James B. Milam was born Feb. 5, 1838, in West Tennessee, near the line between Henry and Weakley Counties. His father died during his boyhood, and his mother was left with a family of seven sons and five daughters and in straitened circumstances. On arriving at manhood James Milam engaged in teaching school; but when the tocsin of war sounded in 1861, he and five of his brothers enlisted, on May 20, 1861, in the Confederate army, four of them serving in Capt. Thomas H. Conway's Company C, of the 5th Tennessee Infantry. One died at Chattanooga and one was killed on Missionary Ridge; another died in Paducah, Ky., since the war. One brother lived in Jacksonville, Fla., and the another was Treasurer of Union City, Tenn.
Judge Milam served as sergeant during the first year of the war, and was elected to 2nd Lieutenant on April 7, 1862. He fought at the first Battle of Shiloh and was seriously wounded in the hip and suffered a broken left arm at Perryville, Ky. There he was captured, remaining in prison until the summer of 1863. He later fought at the last Battle of Chickamauga. Meanwhile his company was consolidated with another, and he became a supernumerary officer. In conjunction with Capt. J. P. Cooper (of Paris, Tenn.) he secured permission from the Secretary of War to raise a company of cavalry; but unhappily he was again captured and sent to Fort Delaware, where he languished and suffered until he was released on June 17, 1865.
James Milam again entered the schoolroom and taught for several years, during which time he married Miss Mary E. Milam, of Henry County, a most estimable woman. Later he conducted Paris House at Paris, Tenn. The health of his only son induced him to move to Florida in 1881, and he located at Leesburg, where he again engaged in the hotel business, and was successful. His first wife having died in 1883, Judge Milam married again a few years later. Georgia A. Hamill became his second wife on Dec. 30, 1891 in Leesburg, Fla. He also served as town marshal and in other positions until 1899, when the Governor appointed him judge of Lake County, which position he held until stricken with paralysis in September, 1910. On the 20th of that month he was called to his reward. He was survived by his wife, one son and two daughters. Judge James Berry Milam was buried in Lone Oak Cemetery, Leesburg, Fla.
In all the walks of life; as son, husband, father, teacher, judge, and as neighbor, he proved himself worthy and stood in high repute wherever known. As Vice Commander of Lake County Cap, U. C. V., he showed his interest in the Confederate cause and his affection for those who had touched elbows in the days that tried men's souls.
Comments of his comrades recorded in his request for pension exhibit the esteem with which he was held during the war and just as surely by all who knew him afterwards. "…we gladly testify to the courage and unselfish patriotic devotion of our old comrade Jas. B. Milam, …Milam, was as brave, and good a soldier as the best, who followed the flag…", 4. Did he render service to the Confederate States during the war…? "He did Valiantly."
The Milam House can be found in Tavares, Fla. It was built in 1881 and was the home of Judge Milam and the first Lake County Courthouse. It is located on the north side of Alfred St., between Rockingham and New Hampshire Avenues.
(This article was compiled from information from the 1911 Confederate Veteran Magazine, Florida Confederate Veterans Pension Files and the Tavares Historical Trail.)

Our Camp
History/News/Notes
NEWS: Camp 741's February meeting will be held at the Golden Corral in Leesburg (our former meeting place) on Wednesday, February 8th (not Tuesday) due to scheduling conflicts. O'Brian's has closed suddenly. Bring ideas for a new meeting place to the meeting so we can discuss alternatives.
Get ready to participate in the George Washington's Day Parade in Eustis, Saturday, February 25th. It is one of our annual events and we look forward to getting everyone to participate. We have a large float (trailer) for those who want to ride. Come out and make this the biggest turnout yet!
Life Membership in the SCV at the National level had 3 tiers.
Age 12 to age 64 is $500
Age 65 to age 79 is $250
Age 80 up is $125.
It can be paid $100 down and the rest as you want to send it in. BUT you must continue to pay your annual dues until the full amount is paid.
Life Membership at Division Level is $150 paid all at once and cannot be paid until the National membership is paid up.
Next Meeting: Second Wednesday of February, the 8th, at Golden Corral in Leesburg. Guests are always welcome!