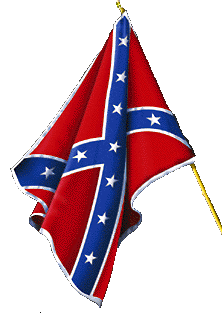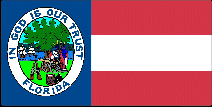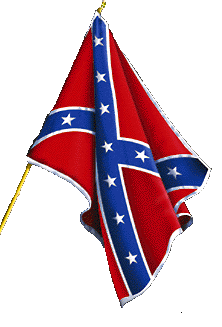 Pvt. William Riley Milton Camp 741
Sons of Confederate Veterans

Volume 11 Commander Terry Binkley Issue 3


Commander's Corner
Greetings Compatriots,
It has been awhile since we last published the "Florida Whirlwind". We hope to get it going again with this September issue. It will be distributed henceforth primarily by email, due to the prohibitive time and cost involved otherwise. We will try to find a better way to print them for folks who do not have computer access. Printing them on a home printer was becoming very expensive, and time consuming and I simply could not continue to do it. That said, let's get back to business!
A lot has happened since our last newsletter. Camp 741 assisted Camp 730 in Ocala with a plaque dedication in March. We held our most solemn of duties, Confederate Memorial Day, twice, once on April 22nd and again, along with the Leesburg chapter of U.D.C., on Confederate Memorial Day, April 26th, at Lone Oak Cemetery in Leesburg. In June, we celebrated President Davis's birthday with our annual picnic at 1st Lt. Cmdr. Jim Binkley's home. It was a great day, the weather was perfect, and compatriots from all over Florida attended. Our special guest was Rep. Dennis Baxley from Camp 730 in Ocala. Rep. Baxley presented Camp 741 with a proclamation for Confederate History Month. 8th Brigade Cmdr. Harry Hurst brought about 20 of the replica Confederate Heritage tags to sell, to raise money for the Heritage Tag drive currently underway. They were quickly snapped up by all the avid Confederates in attendance. If you have not purchased one yet, we will be getting some more soon, so plan to get one or two to help raise the necessary money to get the tag approved by the state for actual production. Wouldn't it be great to see thousands of Confederate battle flags on Florida's streets and highways? Our next camp activity was the annual July 4th parade in Geneva along with Camp 1790 and several others. It was also a great day, with hundreds of spectators cheering for the Sons of Confederate Veterans, and the beautiful flags of our beloved Confederacy!
We ran into a small problem in August. When I called the Golden Corral in Leesburg to make sure they still had us scheduled for the first Tuesday of each month, I was informed that there was a new manager, (by said manager), and that no, they did not have us scheduled, but they would be happy to do so if we would kindly pay for thirty people, regardless of how many actually came. I did not mince words with her, for I felt that for us to pay ANYTHING beyond the price of our individual meals was too much! So, we were left scrambling for a meeting place once again. Adjutant Bill McClelland came to the rescue and allowed us to use his office for the August meeting. If you missed that one, you missed a doozey! Our guest was Mr. Lance Belcher, who gave a terrific presentation on WBTS medicine, surgery and surgical techniques. Lance portrays a Confederate surgeon, and details graphically, the then state-of the-art, surgical procedures. This young man is very impressive indeed, and we will surely have him as a guest again! Also, at this same meeting we discussed the "meeting place crisis", and decided to meet at the Tavares Civic Center in September. Soon after the meeting, we found out that the old O'Brien's restaurant, where we had met once, was re-opened as Li'l Anthony's Pizza, and that they would not have a problem with us meeting there again. So, being the benevolent dictator that I am, I decided to put it to a vote among the camp members as to which place they would prefer to meet. Of the votes cast, (which was not many), the majority chose the civic center. We met on Sept. 5th at the Tavares Civic Center, and ironically, EVERY person who voted to meet at Li'l Anthony's was present, while less than half of the ones who voted to meet at the civic center were there.
We still had a good meeting and capped it off with the presentation of a recruiting DVD I received from IHQ called "All But Their Honor". It only runs about 15 minutes, but boy does it get the point across! There are also two 30 second TV spots, one of which is titled "Graves" and the other "Ashes". You MUST see these! If I was not already a member, I would go right straight and join after seeing this video! The staff at IHQ has done a superb job with this "infomercial", and I'm sure it will pay off with increased membership applications. We will plan on playing it again at the next meeting. During the meeting, Brigade Commander Harry Hurst stated that the old "Chopping Block" restaurant in Leesburg might serve well as a meeting facility. I will check on it and rather than drag out the decision by vote, I will decide if we will meet there or not the first time. If we do meet there and everyone is satisfied, we may continue to meet there, if not, we can always go back to the civic center. The new Leesburg Public Library could also be an option and it is very close to the "Chopping Block". I want to solve this problem as equitably and as soon as possible. The next meeting will be Tuesday Oct. 3rd. Meeting place will be announced soon.
We have several upcoming events to get ready for. On Oct. 7-8, Eustis will be having a Folk Festival downtown and we may be able to set up a table to sell from the Camp Store and recruit. That has not been confirmed as of this writing, but is likely. We are confirmed to have a table at the Ocala Gun Show the following weekend Oct. 14-15 at the Ramada Inn there. We need volunteers to man the recruiting/sales table for both days. If you are willing to work any, all, or part of it, please contact me ASAP. 1st Lt. Cmdr. Jim Binkley has done a great job of organising our catalog and re-ordering stock and editing the pricelist for our Camp Store.
There is GREAT news on the Heritage front! Legionaire Bob Grenier, who got the name of Haynes Creek changed to its correct spelling, has now pulled off another major coup. The St. John's River Water Management District has agreed to place a brass plaque on the Burrell Lock and Dam on Haynes Creek in honour of Capt. Haynes! It gets better! The county is going to put up signs on Haynes Creek Bridge in honour of Capt. Haynes, featuring a U.S. flag crossed with the FIRST NATIONAL FLAG OF THE CONFEDERACY!!!! Be ready to attend ceremonies for these in the near future, and don't forget to shake Bob's hand when you see him!
In closing, I want to thank you all for your steadfast support of YOUR camp! It is always a determined few who keep the torch lit and work hard to fulfill the Charge given to us by Gen. S.D. Lee. I am honoured to serve with you!
Y.O.S.
Terry
" If I ever disown, repudiate or apologise for the cause for which Lee fought and Jackson died, let the lightenings from Heaven rend me and the scorn of all good men and true women be my portion. Sun, moon and stars all fall on me when I cease to love the Confederacy. 'Tis the cause, not the fate of the cause, that is glorious"-- Major R. E. Wilson, C.S.A.

Chaplain's Chat
How much should a preacher weigh?
As far as I can tell there are only two things my Daddy told me that I have proven to be untrue. The first was "If you smoke those nasty cigarettes, it will stunt your growth."
Like most boys, especially those of us growing up in the country, I found a hiding place to experiment with the forbidden weed. My first was "rabbit tobacco", then on to Prince Albert tobacco sneaked from Uncle Wiley's flat red can and smoked in a cob pipe I made myself. I finally graduated to the real thing. By then the nasty nicotine demon had me firmly in its snare until the Lord finally delivered me. It did stain my teeth, stink my breath and steal my money – but it did not stunt my growth. I still struggle with excess poundage.
It is a battle I'm still fighting with the help of the treadmill and exercise equipment at the World Gym. I was huffing and puffing on that uphill tilt that made me doubt the veracity of another of my Daddy's normally wise words: "Stay in school, get a good education and you will not have to sweat for a living."
Applying Daddy's measure, you would think that earned bachelor's, master and doctor's degrees would exempt me from perspiration. I've found that an occupational hazard of having the best sweat-less job in the world is that I have to pay to perspire in an air-conditioned gym.
When the doctor checked my weight against that disgusting chart, obviously designed by some anorexic sadist in a government bureaucracy, he found that I should be 6 inches taller than Shaquille O'Neal. So I determined to seek elsewhere for a better answer to the question: "What is the ideal weight for a preacher?"
Now, I was obviously thinking of my own personal poundage but I think my answer should and I believe does apply to every preacher. I have the firm conviction that every man who serves our Lord in the ministry should weigh exactly sixteen ounces to the pound! And not just the professional preachers. Every person who sits in the pew and calls themselves a Christian should weigh the same. Every one of us should measure up to the same standard.
If you spend much time late at night surfing thru the channels, there are at least two kinds of broadcast you can be sure to find – infomercials and religious. And I imagine you find yourself asking the same question about both of the programs. Like most of rest of us, you want to know "Is that real?"
Regrettably, we have seen enough famous televangelists falling in disgrace from the pedestal we have placed them on. To the scoffers it gives ample evidence to their preconceived notion that "all preachers are fake". And to the faithful and trusting it is a disappointing realization that there is no such thing as a "super saint".
Yes, there are fake and even counterfeit Christians. But I do not have to be one of them! In fact, I'm determined, by God's grace to be "sincere and without offense till the day of Christ." (Philippians 1:10) That Bible word "sincere" suggests one who has been tested and proven to be genuine and pure. My idea is that the "breakfast table translation" of that verse would be: "make sure that you are sixteen ounces to the pound!
Dun


Confederate Veteran
How A Preacher Avoided Saying Bad Words
By Rev. Dr. J. H. McNeilly, Nashville, TN.
During the war of 1861-1865, one of the finest towns in the South was occupied by a Federal regiment. The population was intense in its sympathy with the Confederacy and had sent its full quota of soldiers to the Southern armies. Among these Southern sympathizers was a Presbyterian preacher, an Irishman, with the wit and humor of his race, and he had wide influence in his community.
The Federal colonel concluded that the safety of the Union required him to force the leading citizens to take the oath of allegiance to the United States government or to be banished to the South or go to prison. He had quite a squad of citizens arrested and brought before him. The most prominent figure in the ranks was a distinguished lawyer of rather touchy temper; next to him stood the preacher. The colonel proceeded to explain the requirements, and the first question was to the lawyer: "Will you take the oath of allegiance to the government of the United States?" The answer came with an explosion: "No! I would see you in hell first." Then the question was put to the preacher, and with a twinkle of those eyes he answered: "Well, now, I could not say I'd see you in hell first, for I'm quite nearsighted, and I'd have to get to close me self. But, I'll be as far from taking that oath as me friend here. He speaks for me."
The colonel had a saving sense of humor, and I understand that he dismissed the squad, urging them to go home and be good.
(From June, 1918 CONFEDERATE VETERAN)

"Remembrance Book"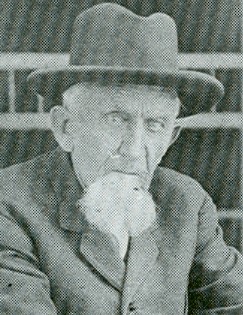 "A bushy white goatee was the mark of pioneer physician W. T. Shelton, who practiced in Altoona and Umatilla in the late eighteenth and early nineteenth centuries. Dr. Shelton delivered many babies of pioneer families." (A Pictorial History of Lake County)
Dr. William T. Shelton was a Confederate Veteran who made Lake County his home after the war. William Shelton was born Dec. 23, 1836 in Kentucky and lived life as many others of the time. When William was 25, the war was growing closer to home. The Confederate soldiers were looking for volunteers at the school that William's younger brother Francis Marion Shelton attended. Francis enlisted on the spot and sent word to William. William T. Shelton immediately enlisted as a Private on Sept. 2, 1862 in Co. B, 5th Kentucky Cavalry Regiment at Lexington, KY, under Col. D. Howard Smith.
Not much is known about his war service. Here is a Muster Roll entry: "Beech Grove, Tennessee, February 28, 1863. This company was mustered into service Sept. 2, 1862, and was attached to Gen Wharton's command during Gen. Bragg's retreat from Kentucky with his forty-mile wagon train. Skirmished with the enemy for five days through the mountains of Kentucky subsisting on parched corn during that time. Company has been stationed at various points in East Tennessee was engaged in the battle of Murfreesboro, had three men wounded, one died, have been picketing and scouting for six weeks at Beech Grove, have several men bare-footed, have served to the best of their ability for six months and never received one dollar of pay, but are cheerful and willing to fight and do their duty as Kentuckians." Records indicate Company B was a company of splendid soldiers.
After the war, W. T. Shelton became a physician and decided to head further south. He landed in Glendale, FL, a small town that is now a part of Umatilla. Here he met and married Elizabeth Mary Patricia Norton, a lifelong resident of Lake County. The Rev. Charles J. Clark, in Umatilla, FL., married them on Sept. 28, 1881. The family of Dr. and Mrs. Shelton was blessed with three daughters.
Dr. Shelton was one of the few physicians to practice during these early times in Lake County. As such, Dr. Shelton's name is found on many documents of the period, especially the many pension applications of his comrades. He was also a member of the Confederate Veterans Camp of Lake County. Dr. William T. Shelton died at the age of 76 on March 31, 1913. Dr. Shelton was able to leave his wife a home and a little land in Umatilla. Eventually, in 1925, the hard times required her to apply for Dr. Shelton's Confederate service pension. Her application was nearly denied due to Dr. Shelton's long life and prosperity. He had outlived most of his comrades in arms and by the time what little wealth they had was gone, there were no witnesses to vouch for Private William T. Shelton's service in the CSA. However, the pension for Mrs. Shelton was finally approved.

Our Camp
History/News/Notes
NEWS: Camp 741's meeting are held at the Tavares Civic Center (for now) on the first Tuesday of the month.
Dues are now due for 2006! That's right, 2006! They are paid in arrears, meaning you pay for the previous year of benefits, magazine, etc.
Annual dues are $49.00 ($19 to camp, $10 to division, $20 to national) Applicants add $5 processing fee.
Life Membership in the SCV at the National level has 3 tiers for different age groups.
Age 12 to age 64 is $500, Age 65 to age 79 is $250, Age 80 and over is $125
It can be paid: $100 down and the rest as you want to send it in, but you must continue to pay your annual dues until the full amount is paid.
Life Membership at the Division level is $150, paid all at once and cannot be paid until the National membership is paid in full.
Next Meeting: First Tuesday of October, the 2nd, at the Tavares Civic Center. Guests are always welcome!